In this modern era of healthcare and sweeping changes, voting is one of most important ways to protect the rights of osteopathic physicians and students.
Arizona's voter turnout in recent years has been dismal with less than 30 percent of registered voters participating in primary elections. As a result, many of the state elections are decided by narrow margins. It is true – every vote counts.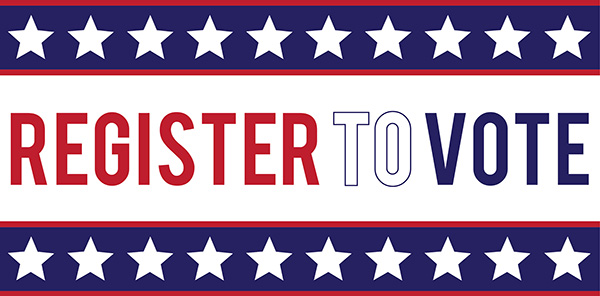 Not Sure If Your Registration Is Up to Date? Check here.

VOTING FAQs
What are the eligibility requirements for registering to vote?
Must be a U.S. citizen
Must be at least 18 years old on or before the next election
Must have been an Arizona resident for at least 29 days prior to the election
Must not have been convicted of treason or a felony (unless civil rights have been restored)
Must not have been adjudicated an incapacitated person (unless has been restored to competency)
How do I register to vote?
Print a Form:

 

You may obtain a printable form online, fill in the form, print the form, sign and date it, affix the proper postage and mail the form to the County Recorder of the county in which you are a legal resident.
By Mail: You may request an Arizona Voter Registration form from the County Recorder in the county in which you are a legal resident.
In Person:

 

You may visit the County Recorder in the county in which you are a legal resident and complete an Arizona Voter Registration form.
Can I vote by absentee ballot?
Any registered and qualified voter may vote absentee in Arizona.
How do I locate my polling place?
You can locate your polling place at: https://voter.azsos.gov/VoterView/PollingPlaceSearch.do
Permanent Early Voting list
You may request to be placed on the Permanent Early Voting List (PEVL) so you do not have to request a mailed early ballot each election. If you sign up for the Permanent Early Voting, you will receive a ballot automatically approximately 26 days prior to each election.
In order to be included on the "Permanent Early Voting List", you must make a written request to your county recorder's office specifically asking to be added to the permanent list. The request must include the voter's name, residence address, and mailing address within the county they reside (if different from the residence address), date of birth and their signature.
What do I need to bring with me when I vote?
Every voter is required to show proof of identity at the polling place before receiving a ballot.
Acceptable forms of identification with photograph, name, and address of the elector:
Valid Arizona driver license
Valid Arizona non-operating identification license

Tribal enrollment card or other form of tribal identification

Valid United States federal, state, or local government issued identification

An identification is "valid" unless it can be determined on its face that it has expired.
Acceptable forms of identification without a photograph that bear the name and address of the elector (two required):
Utility bill of the elector that is dated within 90 days of the date of the election. A utility bill may be for electric, gas, water, solid waste, sewer, telephone, cellular phone, or cable television

Bank or credit union statement that is dated within 90 days of the date of the election

Valid Arizona Vehicle Registration

Indian census card

Property tax statement of the elector's residence

Tribal enrollment card or other form of tribal identification
Arizona vehicle insurance card

Recorder's Certificate

Valid United States federal, state, or local government issued identification, including a voter registration card issued by the County Recorder

Any mailing to the elector marked "Official Election Material"