Political Action Committee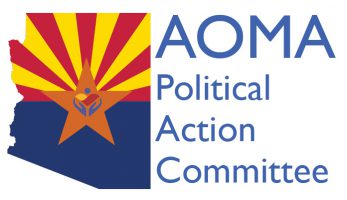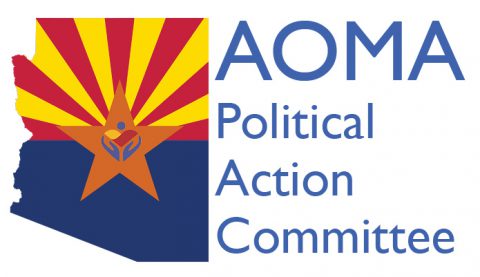 Purpose
AOMA Political Action Committee (PAC) is a most important vehicle for preserving and fostering the medical professionals in Arizona. AOMA PAC allows us to support those candidates for state public office who share our concern about the future of health care and improved access to quality care in Arizona. Through AOMA PAC we can make monetary contributions to those legislative and statewide candidates who are in agreement with our principles, and favor a strong Arizona healthcare system led by osteopathic physicians.
Membership in AOMA PAC
Membership in the Arizona Osteopathic Medical Association Political Action Committee is open to all individual members of the AOMA. The Osteopathic Medical Professional must be concerned with the capabilities of those who govern and regulate. The increasing bureaucracy and government regulations being generated today makes your involvement even more important.
Become a Gold PAC member today by contributing $250, and you will receive your AOMA Gold PAC Pin.

  Download a printable contribution form.
Contributions to the AOMA PAC are deposited into a separate fund established by the Arizona Osteopathic Medical Association. Contributions from individuals are voluntary. Corporations are prohibited from contributing to the AOMA PAC. Contributions will be used in connection with state elections and are subject to Arizona laws.
Brandon Abbott, DO
Karen Acevedo-Mogharbel, DO
Alphonse Ambrosia, DO
Umema Burney-Wood, DO
Leigh Ann Costanzo, DO
Donald Curran, DO
William Devine, DO
Richard Dobrusin, DO
David England, DO
Charles Finch, DO
Kendra Gray, DO
Joseph Giaimo, DO
Deborah Hudak, DO
Marissa Jacobs, DO
William Jaffe, DO
Marc Kaplan, DO
Lori Kemper, DO
Brendan Labban, DO
Christopher Labban, DO
Michael Lokale, DO
Tracy Middleton, DO
Michelle Mifflin, DO
Jeffrey Morgan, DO
Kristin Nelson, DO
Karen Nichols, DO
George Parides, DO
Bunnie Richie, DO
Denise Sackett, DO
David Steinway, DO
H.C. Watters, DO
Gregory Whitaker, DO